If You Stay In These Ten Places Then Life Will Be Ruined As Per Vastu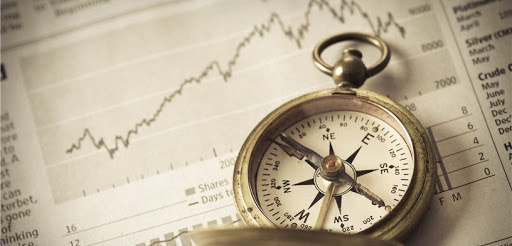 In Hindu Puranas and Vastu Shastra, a decent person should not live in some places. If he lives there it certainly has negative effects on his life and future. If this house is not relaxed then how will it be relaxed in life? Actually, the best Vastu experts in Delhi say that your future is determined by the place where you live.
Do not expect a good future if you are staying in the wrong place. Therefore every person needs to know where he should live and where he should not stay. If you are going to build or buy a new house then take special care of these things. Do not compromise on any kind of place of stay. Yes, it is true that all kinds of facilities may not be available everywhere but still what goes into trying.
Do live at the crossroads or intersection

If you are buying a home at a tirade or intersection be cautious. Vastu dosh is formed at this place. In relation to the house of crossroads, Tantra Shastra states that it has been considered the place of Tamo guna. This place has more negative energy. There will be a movement of people and vehicles here due to which your mental peace will remain disturbed. You will remain excited. Therefore houses should not be built near the intersection. In the same way terrible Vastu defects are also made at Tirahe. All the members living here are mentally disturbed.
Home should not be in a Deserted place

There are two types of deserted ones one with the peace of the crematorium and the other with the peace of solitude. many people like to live in solitude. Due to this, they go to live in seclusion. According to Bhavishya Purana, your house should not be outside the city or city. Living in a village or city is comparatively safer. Apart from Vastu, there are general issues If the house is in a very secluded place or outside the village then wherever you go outside the house during that time there will be a concern of family and family in your mind. You must have also known that criminals can easily carry out evil related activities in all deserted places. Secondly, if you are home away from the city then you will have to face problems even if you have a car or bike to come overnight.
Always take the house to the owner and self-righteous

Take a house flat or house in a place where people of your religion or self-interest live. Because sometimes you do not feel well due to ideological differences. Most of the time it happens that in order to live with people of different cultures and religions one has to compromise in every matter. If you are a vegetarian you definitely would not like to live in a non-vegetarian neighborhood.
There are also many things that will be taken into consideration if one feels comfortable with living with selfish and selfish people. However, in the modern era, you can reject all these types of things. Apart from this also know the neighbors at your place of residence whether they are of your mood or not. It has often been seen that a person feels safe and happy by staying with the same ideological group.
It has been suggested by the best Vastu consultant in Gurgaon If you are going to live in a township or a new neighborhood then understand that township or neighborhood. First, know its architecture. Know the type of people there. Third, learn about the facilities available there. How far are the school's hospitals medical grocery stores police stations water supplies electricity sanitation public transport facilities available? If all these things are not favorable to you then it is better to stay here. The house should be in the east-west or north direction of the city or locality.
A place with illegal activities

If there is a liquor gambling room meat shop or any similar type of unethical activities conducted around your house then do not stay there. Even if you are a non-vegetarian you do not live there. Such a place will never allow peace in your life. This will have a negative impact on you and your children's future. In these places, the movement of criminal vengeful and negative types of people continues to increase. This can cause crisis clouds at home anytime. For a better future either stop such illegal activities or leave that place.
Shore store or factory

If you have auto garages machinery manufacturing furniture making stone carving etc around your house or any type of shop that produces similar noise then this is also a place for you. This will cause trouble to the members of the household.In the present era, everyone is starting to open a sanatorium dance hall and any kind of shop in their home which becomes a cause of trouble for other residents. most houses on main Road are now converted into shops. Residential areas in the city are now few. People do not take objection so this all goes on and eventually your life becomes painful due to others.
Where there are no temples do not stay there.

Although many Vastu shastris believe that the temple should not be near it is not appropriate. Actually while taking Makana near the temple you should choose its direction. Which means it would be auspicious to take a house in which direction of the temple. It is said that if your house is near the temple it is very good. If it is a little far away then it is the middle and from where the temple cannot be seen or its bell is not heard then it is the lowest. In such a situation at least the house is far away from the temple from where the sound of its bell can be heard.
Actually your house should be so far away from the temple that there is no obstruction in the work of the temple and your life should not be interrupted due to the daily work of the temple. We have seen that the people living in the houses adjacent to the temple or built inside the temple are living according to Vastu living a life full of happiness and prosperity. If there is a householder living there then their families are progressing.
Where there are no temples do not stay there ……………
In many cities of India there are small and big religious places in the busy market which are densely populated or have shops. There is a lot of business in such places and people living there make a lot of progress. Often people argue that the people living around religious places are disturbed due to ringing bells conch sound amplifier noise crowd etc but this is not fair. Actually the spiritual Vataravan cannot be given the name of the noise. There is a temple near every house in places like Mathura Ujjain, Haridwar etc The people of the temple are very calm and spiritual in spirit.
Raja Bhoja with the help of his best scholars has collected the rules of Vastu in the form of Samrangan Vastu Shastra wishing the happiness and prosperity of the people. Samarangan Vastu Shastra has written about the temple being near the house. If there is a temple in which direction is the temple of which deity If it is not so they have also given a solution.
Stay away from bad guys and famous people-

According to the Bhavishya Purana the house should not be built where the king or his servants reside. If there is a dispute with the king's servants then such people can harm you with their influence. Secondly one should not even build a house near the palace of the king. Since many special people keep coming to the palace. This can disrupt the lives of the members of the household.
Although nowadays the forms of the king and his servants have changed now they have been replaced by politicians and goons. Even a very special officer will continue to trouble you by considering you as a small person. Thats why it is good to keep a distance from the overbearing and famous or famous people.
Select the land

When taking or building a house also check the mood of the land. Is the land red yellow brown black or is it stony. Usar should be abandoned billed bambi torn rugged potholed and mounded. Living on a land where ash coal ash bone sawdust etc. come out after digging a pit diseases are caused by building houses and there is loss of life.
Low land in the east north and northeast is beneficial in all respects. Ignea south south west west and low land in the middle are known to cause diseases. The name of low land between south and igneous and high land between north and south is Rogkar Vastu, which causes disease. Therefore while choosing the land also ask an architect.
Do not live where there are no rivers and mountains

In the olden times it was prevalent that the house should be in a village where there are one river five ponds twenty one step wells and two mountains. But nowadays mountains are being cut to make houses and rivers are drying up. Now who sees the effect of water and air of a place. The effect of air is governed only by the mountains. It is said that the city situated between the two mountains is not only safe from storms and storms, but it also conducts the four seasons well.Build the house on the north side of the mountain so that there is a mountain in the south. It is advisable to live in a city which has mountains in the south but the city which has mountains in the north and the entire population is living in the south then such a place should be left.
The second thing is that the river and the pond should be clean and people should have a house a little away from them to keep getting clean water. Due to non erosion in the river there is also a risk of flooding and flooding in the river. There are many reasons for this due to which the instructions have been given not to live near the river.
Leave or improve the south facing house locality and city

You should not stay in a south facing house otherwise you will have to face a lot of trouble. Apart from this, the mohalla or township is also south facing like its main entrance is in the south and there is no empty space in the north and north. There should be a lot of things kept there or a house should be kept. It may be a TP a storeroom or a fully enclosed wall. When the colony is cut hardly anyone pays attention to Vastu. The architecture of the village and the city is mentioned in Vastu Shastra. According to him there is no village and city so the people living there always remain unhappy. It is described in detail in Vastu Shastra.
Leave or improve the south facing house locality and city……………
Like any house colony or locality and the place between the city is called Brahma place. If this place is dirty. In case a drain is flowing in the middle of a city then it is a Vaastu defect. If there is a place to collect garbage in the north or north of the city, there is a mountain or a bijri house then it is also Vastu Dosh.
In the end the above-mentioned points are for information. It should not be considered absolute truth. A decision can be taken only after meeting a Vastu Shastri in detail. For example if you want to live in Dakshin Mukhi Nagar or a locality then you should stay somewhere and build a house in some way.
Follow these amazing tips by the best Vastu consultant in Noida and feel the difference in your life.