Book Pandit Online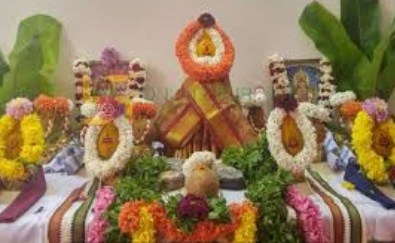 September 07, 2022 | pandit-purohit
Book Pandit Online: Your Ultimate Guide to Online Pandit Booking
In a world where time is of the essence, the concept of booking a pandit online offers a perfect blend of modern convenience and traditional spirituality. Whether you're looking to conduct a wedding, housewarming, puja, or any other religious ceremony, online pandit booking platforms have made it easier than ever before to connect with qualified pandits and ensure the sanctity of your rituals. This guide will delve into the various aspects of booking a pandit online, including its benefits, steps, frequently asked questions, and much more.
1. The Essence of Online Pandit Booking
In this section, we'll explore the core concept of booking a pandit online, understanding how it brings spiritual guidance to your doorstep.
Online pandit booking services connect individuals with qualified and experienced pandits who specialize in various rituals and ceremonies. These platforms offer a wide range of services, from Vedic ceremonies to astrological consultations, catering to the diverse spiritual needs of people.
2. Benefits of Booking Pandit Online
Embracing technology in the realm of sacred rituals comes with several advantages:
Convenience: With online pandit booking, you can find and book a pandit from the comfort of your home, eliminating the need to visit temples or pandit offices.
Wide Selection: These platforms provide access to a wide network of pandits with expertise in different traditions and rituals.
Customization: You can discuss your specific requirements with the pandit before the ceremony to ensure it aligns with your family's traditions.
Time-Saving: Online booking saves time by eliminating the need for extensive research and travel.
3. Steps to Book Pandit Online
Booking a pandit online is a simple and user-friendly process:
Choose a Reputable Platform: Select a trusted online pandit booking platform with positive reviews and a wide selection of pandits.
Browse Pandit Profiles: Explore pandit profiles to find one whose expertise matches your requirements.
Check Availability: Contact the pandit to confirm their availability on your chosen date and time.
Discuss Requirements: Communicate your specific rituals and preferences to ensure a personalized experience.
Book and Confirm: Once all details are settled, proceed to book the pandit for your chosen ceremony.
4. Significance of Online Pandit Booking
Booking a pandit online not only offers convenience but also upholds the sanctity of rituals:
Preservation of Tradition: Online booking allows you to perform rituals according to tradition while adapting to modern lifestyles.
Expert Guidance: Qualified pandits provide authentic guidance, ensuring the rituals are conducted correctly.
Cultural Exchange: Online platforms often have pandits from different regions, fostering cultural exchange and learning.
Spiritual Fulfillment: Performing rituals with a qualified pandit brings a sense of spiritual fulfillment and positive energy.
Conclusion: Embracing Tradition in the Digital Age
Booking a pandit online bridges the gap between tradition and convenience, allowing individuals to honor their spirituality while adapting to their modern lifestyles. The ease of connecting with qualified pandits through online platforms has made sacred rituals more accessible and meaningful. By following the steps outlined in this guide, you can ensure that your ceremonies are conducted with authenticity, respect, and devotion.
5. Frequently Asked Questions (FAQs)
Q: Is online pandit booking safe and reliable?
A: Absolutely. Reputable online platforms thoroughly vet pandits before listing them, ensuring reliability and safety.
Q: How do I know if the pandit is well-versed in my tradition?
A: Pandit profiles on these platforms often include details about their expertise, making it easy to find one who aligns with your tradition.
Q: Can I customize the rituals according to my family's preferences?
A: Yes, you can discuss your family's specific preferences and requirements with the pandit before the ceremony.
Q: What if I need to reschedule the ceremony?
A: Most platforms offer flexible rescheduling options, but it's advisable to check the terms and conditions.
Q: How early should I book the pandit for my ceremony?
A: It's recommended to book the pandit well in advance to ensure their availability on your desired date and time.
Q: Are online consultations available for astrology and other services?
A: Yes, many platforms offer online consultations with experienced pandits for astrology, spiritual guidance, and more.