Sadhe Sati Dosh Nivaaran Pujan Pandit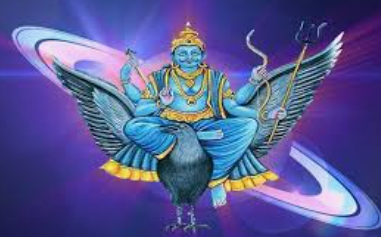 September 09, 2022 | pandit-purohit
Sadhe Sati Dosh Nivaaran Pujan Pandit
We are telling you some ways to please Shani Dev, which are accessible, by adopting these measures, you can easily get the blessings of Shani Dev. Shani Dev is the god of justice, if his meditation is worshiped with true devotion, then he is pleased soon.
1- On Saturday, go to a Shani temple and offer sesame or mustard oil to the idol of Lord Shani.
2-Mantra Siddha Chaitanya Establishing the real black horseshoe on Shani Pushya Yoga or on Saturdays on the doorstep of your home, shop, or office gives amazing benefits.
3- Wear black clothes on Saturdays and recite the eighth name of Shani aloud. You will definitely get the blessings of Shani.
4- On every Saturday, stick roti with mustard oil, feed it to a black dog, and feed gram to monkeys. You will get definite benefits.
5- Shani Dev does not cause pain to the devotees of Hanuman ji, the supreme devotee of Shri Ram. Therefore, regularly recite Bajrangbaan, Sankatmochan Hanumanashtak and Hanuman Chalisa with devotion. Due to this, Shani Dev gets pleased soon. His grace is received.
6- Chanting of Shani Beej Mantra in maximum numbers while sitting on a black blanket with a garland of Mantra Siddha Chaitanya Black Akil gets the blessings of Shani on every Saturday night.
7- Respect and respect the women's class. Before starting any auspicious work in the house, definitely touch the hand of the woman.
8- Shani Dev is also pleased by respecting the old person and the handicapped and taking blessings by touching the feet.
9- If a woman respects Shani Dev as her brother with a sincere heart, then Shani Dev has special grace and compassion on that woman.
10- On Saturday, Shani Dev is also very pleased by offering sweet bread to a black dog and a crow.
11- Donate old clothes, black blankets, food items and leather shoes and slippers to the poor and handicapped on the day of Shanishchari Amavasya. This gives the blessings of Shani Dev.
12- If the person suffering from Shani pain, worship and worship it regularly by installing the Chaitanya and Prana Pratishtha Mantra Siddha Parad Shani idol in his place of worship on Saturdays, to get Shani peace and grace, then its strong effect is visible. . This gives immense blessings of Shani Dev.
13- If every method of getting rid of Shani pain appears to be ineffective, then Shani Shanti ritual should be done secretly by a qualified tantrik.
14- Apply real antimony in both the eyes while sleeping at night. Do this experiment regularly starting from Saturday. This definitely pacifies Shani's wrath.
15- For Shani Shanti, wear the real sapphire or sub-gem studded mantra Siddha Chaitanya Shani Yantra locket by a learned astrologer in an auspicious time and wear it around the neck.
16- Persons whose position of Saturn in their horoscope is such that they cannot wear Sapphire gemstone, then qualified astrologers get the benefit of doing a subtle analysis of their birth chart and wearing a Uparatna of suitable weight according to their advice.