Astrology For Education And Career |Chaturvansh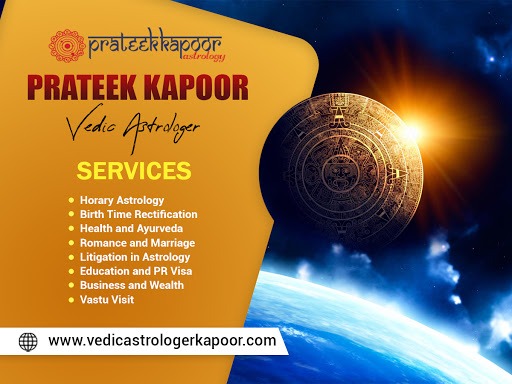 August 13, 2022 | astrology
Astrology for education and career:-Before choosing education and career, definitely show your horoscope
Education can bring revolution. Better education helps you move forward. Strengthens your confidence. You get a sense of right and wrong.
This not only gives you better employment opportunities but it also develops your personality. Better education expands your horizons of thinking. You are able to think more creatively. By touching new heights of success, you get fame and wealth.
According to Astrology for education and career, the second, fourth, fifth, and ninth house or house of the horoscope is related to education. It tells how much and what kind of education you will get in future.


Horoscope and Education

:-

Favorable planetary positions in the 2nd, 4th, 5th and 9th house or house of the horoscope indicate that you will get higher education. Chaturvansh or Navan Kundli is usually used to know the status of education in a person[ Astrology for education and career ].

*The fifth house is very important when we talk about education. The education received from this house is considered very important for your profession or business. It is also very important to check the position of the planets in different houses of the Varga Kundli.


Second house represents the level and quality of education.

Fourth house shows in what kind of environment the person will get education.

Fifth house of the horoscope represents creativity and early education. The ninth and tenth houses represent ambition and higher education.
Education and Astrological Prediction

:-

The position of Mars, Mercury, Jupiter, and Moon in the horoscope shows how your child will be in studies and how much education he will get. These planets represent different dimensions of education. Guru is the causative planet of knowledge, Buddha of intellect, Mars of reason, and Moon of mind.


In Education Astrology, it can be known from the birth chart that how your career will be

:-


*If there are malefic planets like Rahu, Saturn, and Mars in the second house of the horoscope, then the child will have difficulty in getting primary education. In which direction the student is inclined towards education, it can be understood from the position of the moon.

Mercury is in the second house (primary education) and Jupiter is in the fourth house (higher education) in your child's horoscope, then your child will be good at studies as well as a good speaker.

*Auspicious planets are sitting in the fourth house of the horoscope and the owner of the fourth house is under auspicious influence, then there is an atmosphere of peace in the house and the child feels inclined to study.

Incase auspicious planets are sitting in the fifth house and the lord of the fifth house is under auspicious influences, then the child's early education is good. The child performs well in class X and many times in college as well.

*If auspicious planets are sitting in the ninth house and the lord of the ninth house is under auspicious influence, then the person gives better results in higher education. These students usually complete their studies up to post-graduation. Some are so successful that they even do Ph.D.
Education Astrology

continued,

*If the fifth house is not auspicious but the ninth house is auspicious, then the student attains higher education by performing average at the graduation level. Such students sometimes also perform better in higher education. Moon is the karaka planet of the mind.

*If the student is mentally strong then he performs better. If the 2nd, 4th, 5th, and 9th house is in benefic state but the position of Moon is bad then the student has problems of lack of concentration and irritability.
Planets and related topics

:-Each planet is related to some specific subjects:


Sun: Politics, Forestry, Biology, Medicine, Management

Moon: Botany, Agriculture, Medicine, Horticulture, Psychology, Home Science, Sociology, Biology, Nursing, and Politics

Mars: Metallurgy, Chemistry, Medicine, Surgery, Military, Geology, EngineeringMercury: Mathematics, Commerce, Language, Literature, Science, Art, Journalism, Astrology, Writing

Jupiter: Law, Banking, Education, Philosophy, Sanskrit, Religion, Vedas, and Spirituality

Venus: Aesthetics, Poetry, Art, Sexual Science, Sociology, Hotel Management

Saturn: English, Politics, History, Philosophy, Mechanic, Engineering, Aesthetics, Architecture, Mining, Metallurgy, Leather trade

Rahu: Electronics, Computer Science, Toxicology, Psychology, Medicine and Political Science

Ketu: metaphysical subjects, occult science, philosophy, spirituality, black magic

*If you are in doubt that which subject will be good for your career then consult our astrologer Prateek Kapoor.
*
Astrological remedies for education

:-

Astrology provides you many astrological remedies for education which helps the student in studies. These include Havan, Saraswati Puja, rituals, etc. But these astrological remedies are done on the basis of study of your birth chart and planetary position.


Apart from this, you can also try the following astrological remedies:
*On the days of examination, feed butter in a silver bowl to the student. This will help the student to study with concentration.
*If there is a vision of Rahu, Ketu, or Saturn on the Moon, then it is also necessary to solve it. For this, you can take advice from our astrologer experts (Talk to Astrologer). Worship Maa Saraswati. Chant Gayatri Mantra daily. Wear pearls, yellow topaz, Mercury gems, etc. in consultation with our expert astrologers.
Other education solutions

:-

Astrological remedies can provide you guidance but there is no substitute for hard work. So work hard and keep studying. Parents and the government also need to be responsible for children to get higher education.


Free education

:

The government should ensure that higher education is cheap or free so that even the child from the poorest of the poor family can get higher education. Parents should also give financial help to their children. If the course fee is expensive then don't hesitate to get admission.
Qualified Teacher

:

The more qualified the teacher, the better the education the child will get. That is why it is important to train teachers well.
Technique

:

What are people not doing nowadays by using modern technology. You will find lectures of reputed teachers of the country on YouTube. Apart from this, you can also take advantage of education websites, e-books, etc.
Innovation and Creativity

:

Education should not just mean getting good marks and getting a job. Rather, the knowledge gained through education should be used for study.