Can Astrology Tell Your Future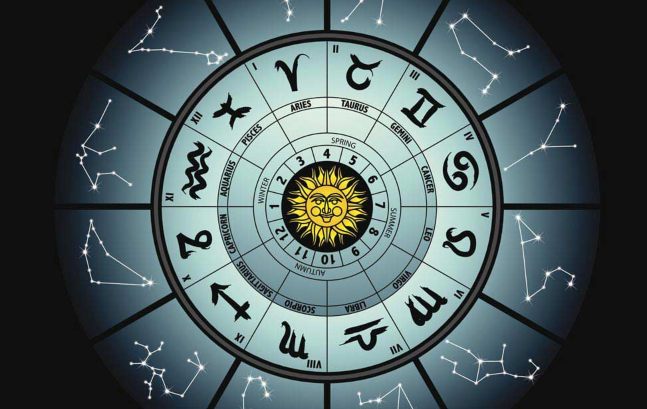 August 17, 2022 | astrology
Astrology, an ancient practice steeped in history, has fascinated humanity for millennia. Many ponder whether it holds the power to predict the future, guiding us through life's uncertainties. In this comprehensive article, we will explore the intriguing realm of astrology and its ability to unravel the mysteries of our future.
Can Astrology Tell Your Future?
Astrology revolves around the belief that celestial bodies and their positions can influence human lives. Whether it's deciphering personality traits, understanding past events, or predicting future occurrences, astrology claims to offer profound insights into our destinies. But can it genuinely predict the future?
While astrology is not a definitive science, millions worldwide vouch for its accuracy in predicting events and shaping their decisions. Let's delve into the various aspects of astrology's connection to the future.
The Foundations of Astrology: Planets, Signs, and Houses
To comprehend how astrology connects with the future, we must first understand its foundations. Astrology centers on three core elements:
1. Planets: Each planet, with its unique characteristics, represents different aspects of life. For instance, Mercury signifies communication and intellect, while Mars embodies energy and ambition.
2. Zodiac Signs: The zodiac signs, divided into 12 categories, play a crucial role in astrology. Depending on the position of the sun during your birth, you fall under a specific sign, influencing your personality traits and behaviors.
3. Houses: Astrological houses divide the sky into twelve sections, each governing different aspects of life, such as career, relationships, and finances.
The Birth Chart: Your Cosmic Blueprint
At the heart of astrological predictions lies the birth chart, also known as the natal chart. It serves as a celestial blueprint of the exact positions of planets and signs at the time of your birth. Astrologers interpret this chart to gain insights into your personality and potential future events.
Your birth chart can reveal critical information about:
1. Your core personality traits
2. Strengths and weaknesses
3. Compatibility with others
4. Life's major themes and challenges
The Role of Transits and Progressions
While the birth chart provides a snapshot of your potential, astrologers use transits and progressions to predict future events. Transits occur when current planetary positions interact with those in your birth chart, influencing life events and emotions. Progressions, on the other hand, symbolize internal growth and maturation, unfolding at a unique pace for each individual.
The Art of Predictive Astrology
Predictive astrology involves forecasting future events based on planetary movements and their corresponding influences. Skilled astrologers analyze these cosmic patterns to predict the most likely outcomes in various areas of life, such as career, relationships, and health.
Astrologers utilize several techniques for predictive readings:
1. Transits and Progressions: By examining the current and future positions of planets in your birth chart, astrologers discern potential life changes and events.
2. Solar Return Charts: Created on your birthday each year, these charts shed light on the themes that may dominate your life during that year.
3. Electional Astrology: This branch focuses on choosing the most favorable time to initiate important endeavors for a successful outcome.
4. Rectification: If your birth time is unknown or uncertain, rectification techniques help pinpoint a more accurate birth time for precise predictions.
5. Debunking Skepticism: Why Some Doubt Astrology's Predictive Power
As with any mystical art, astrology faces skepticism and criticism. Critics argue that astrological predictions are vague and ambiguous, often subject to personal interpretation. Furthermore, they attribute any apparent accuracy to the "Barnum effect" – the tendency of individuals to accept general statements as personally meaningful.
While astrology may not resonate with everyone, its enduring popularity suggests that many find value in its insights and guidance.
The Influence of Free Will
One of the most debated aspects of astrology's predictive nature is its relationship with free will. Can astrology predict our future with absolute certainty, or do we possess the power to shape our destinies through our choices?
Astrologers believe that while planetary alignments may indicate potential outcomes, free will empowers individuals to make decisions that can alter their path. It is the delicate interplay between fate and free will that makes life's journey so intriguing.
Conclusion: Navigating Life's Journey with Astrology
While astrology's ability to predict the future remains a topic of debate, its impact on countless lives cannot be denied. The ancient practice continues to guide individuals through life's complexities, offering comfort, understanding, and hope.
As you explore the world of astrology, remember that it is but one tool in the vast arsenal of self-discovery and growth. Embrace its insights with an open mind, and let it enrich your journey through the cosmos.
Frequently Asked Questions (FAQs)
Q: Can astrology predict specific events in my life, such as meeting a soulmate or getting a dream job?
Astrology can offer insights into potential life events, but it rarely provides specific details. It can indicate favorable periods for such occurrences, but the exact circumstances depend on individual choices and actions.
Q: Is astrology a science, and do all astrologers possess genuine abilities?
The scientific community regards astrology as a pseudoscience. While there are skilled and reputable astrologers, others may lack the necessary expertise. It's essential to research and consult credible practitioners.
Q: Can astrology help me overcome challenges and make better decisions?
Yes, astrology can provide valuable guidance in understanding your strengths and weaknesses. By recognizing potential challenges, you can make informed decisions and navigate life's complexities more effectively.
Q: Do I need to believe in astrology for it to work?
Belief in astrology is a personal choice. While an open mind can enhance the experience, the cosmic energies still operate, regardless of your beliefs.
Q: Can astrology predict death or health-related issues?
Astrology may indicate potential health trends or vulnerabilities, but it cannot accurately predict death or specific health issues. Always consult medical professionals for health concerns.
Q: Is there a right time for important life events, such as marriage or starting a business?
Electional astrology can help you choose auspicious timings for significant life events. Consulting an astrologer for such decisions can offer insights for a favorable outcome.