Horoscope Of A Person Born In Jyestha Nakshatra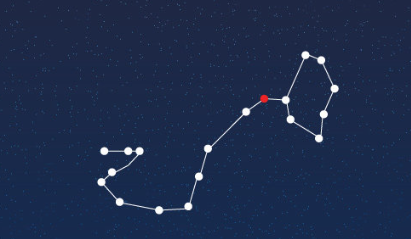 April 09, 2023 | astrology
Horoscope of a person born in jyestha nakshatra
In astrology, Jyeshtha, the 18th Nakshatra, is a Nakshatra of Governance. Jyeshtha is a term that denotes seniority, age, or authority. Jyeshtha is referred to as the senior most constellation because, in accordance with Vedic Astrologers, there were only 18 Nakshatras known in the old era.
You can see a "Round Talisman" in the Jyeshtha Nakshatra emblem. This talisman's round shape stands for heavenly safety and elevated status. The dominant quality of this Nakshatra is authority.
Jyeshtha Nakshatra is ruled by the Lord Upendra, or Vishnu. Because of this, Jyeshtha Nakshatra residents are linked to religious practices and charitable endeavors.
Jyeshtha Nakshatra natives hold high positions of authority, as the name implies, but they do not let their reputation define them. They continue to be serious and sensible. This constellation's lucky hue is cream. Jyeshta Nakshatra's corresponding body portion is the lower abdomen.
Physical Features of the Jyeshtha Nakshatra
Both males and females born under the Yeshtha Nakshatra have well-balanced bodies and work to keep their posture praiseworthy. Their eyes, which are perceptive, attractive, and probing, are the finest feature of their physical features. Natives of Jyeshtha Nakshatra strive to keep up a regal and impressive look.
They occasionally exert themselves to satisfy this fixation. People with the constellation Jyeshtha mature both mentally and physically very rapidly. Native people are forerunners and have excellent physical endurance. They are prone to conditions like the common cold, dysentery, fever, and even issues with the prostate organ.
Favorable Jyeshtha Nakshatra Activities
For demanding activities, the Jyeshtha Nakshatra is highly favorable. You can make plans or scheme against someone, or even spy on them and make decisions. Additionally, it helps to acknowledge significant problems. All administrative tasks that call for exerting authority, taking charge, or acting responsibly are advantageous during this time frame. It is lucky to acknowledge occult activities, policing, or situational tracking.
The best time to perform acts of concern like looking after your family, helping the elderly, caring for or defending loved ones, and taking control in a caring way is now. You can partake in occult practices that demand intense atonement, self-discipline, and grandiose plans. The time is right for behaving considerately toward others.
Negative Jyeshtha Nakshatra Activities
You should avoid being self-centered or engaging in activities that require you to take advantage of others during the Jyeshtha Nakshatra. It is unlucky for getting married, traveling, and engaging in leisure activities. You shouldn't indulge in feelings of resentment and sadness during this time. You shouldn't commit infidelity-related crimes. Additionally, you should steer clear of any activity that calls for you to be overly tactful, delicate, or soft.
It is suggested that you wear clothing in the colors scarlet, black, dark green, light and dark blue. Additionally, for the best outcomes, Jyeshtha Nakshatra natives should carry out all significant activities in accordance with the position of the Ashlesha constellation.
Are you a Jyeshtha Nakshatra native? Do you want customized information about the Jyeshta Nakshatra and how it affects your life? Consult an astrologer to learn what your destiny holds according to the stars. Get detailed life insights and astrological cures for a contented and successful life.