Lord Ganpati Importance In Vastu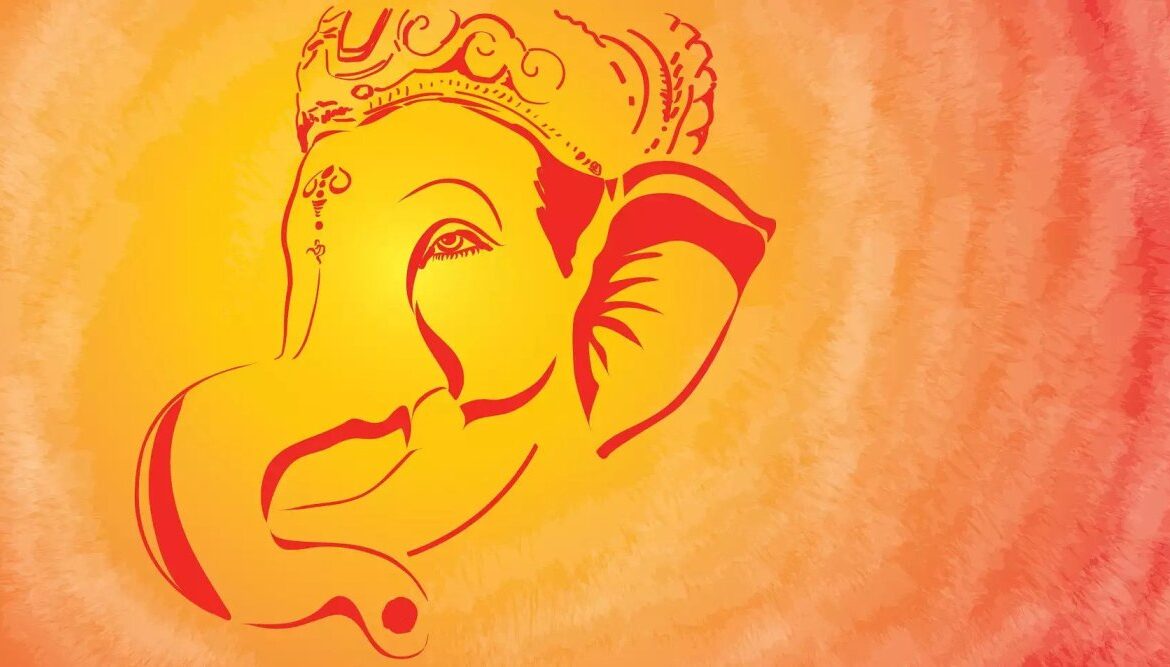 August 17, 2022 | vastu
In Vastu and as per the best Vastu experts in Delhi, the idol of Ganapati is found with one two three four, and five heads.
Similarly, three teeth of Ganapati are found. Usually, two eyes are found but the third eye has also been seen in systemic sculptures.
Statues of Lord Ganesha with two four eight and sixteen arms are also found.
The construction of fourteen types of Ganpati idols based on fourteen types of Mahavidyas has created a stir in the architectural world. These are as follows
More on The Importance Of Lord Ganpati in Vastu.
Child Ganpati Out of one thousand eight names of Lord Ganpati the idol of progeny Ganapati should be installed in a house which does not have children. They should place a specific mantra-filled statue of progeny Ganpati at the door whose result is positive.
Vighnaharta Ganapati According to the Topmost Vastu consultant in Delhi Vighnaharta should install the idol of Lord Ganapati in the house where there is bad luck disturbance tribulation stress mental anguish etc.

Defects are found in estrangement among children and disturbance among children. The idol should be installed at the entrance of such a house.


Importance of Lord Ganpati in Vastu
Vidya Pradip Ganapati To generate interest in children towards education the homeowner should install
Vidya Pradip Ganapati at the entrance of his house.
Marriage Vinayaka This form of Ganapati is invoked by law in those houses where marriages of children are not decided soon.
Chintanashak Ganapati In the houses where tension and anxiety persist in such houses the idol of Chintanashak Ganapati should be installed by inculcating mantras like Chintamani Charvanalasaye Namah.
More Importance in Vastu
Wealthy Ganpati Today every person wants to be rich so often in all the houses an idol of this form of Ganapati is installed by chanting the mantras so that the poverty of poverty is removed in those houses
the atmosphere of happiness prosperity and peace is maintained.
Siddhinayak Ganapati For success in work and fulfilment of means Siddhinayak Ganapati should be brought into the house.
Areca Ganpati To worship spiritual betel nuts for spiritual learning.
Importance of Shatruhanta Ganapati in Vastu Continued
Shatruhanta Ganapati To destroy enemies one should worship Shatruanta Ganapati.
Happy Ganpati For the joy happiness excitement and happiness in the family the idol of the happy Ganapati should be installed in the house at the auspicious time.
Vijay Siddhi Ganapathi In the case of Vijay the destroyer of the enemy to calm the neighbour people install this form of the statue of Baba Ganapati with mantras like Vijay Sthiraya Namah in their homes.
Continue the

Importance of Vastu




Debt redemption Ganapati Any old loan which is not in a position to repay then debt redemption should be done in Ganapathi's house.

Roag Nashak Ganapati If there is a chronic disease that is not cured by medicine worshipping curative Ganapati should be done in those houses.

According to Vastu here are thirteen things that we all should know.

While sitting sit facing north or east.


Take some turmeric with water in a glass and sprinkle this water in the house with mango or betel leaves.

The TV glass and mirror should not be overshadowed in the bedroom.

Do not keep broken glass in the house.

If you also want to make your life full of happiness peace and success then definitely adopt these tips by the best Vastu consultant in Delhi



Importance in Vastu Continued
Put five spoons of salt in a bucket of water and wipe it at home.
The dining table should not be round in shape.
Put half a kilo of alum in the drawing room.
The entrance should not be commanded.
It is auspicious to tie Ghungroo to the curtain of the entrance.
Put a photo of Ganesha inside and outside above the entrance.
Put Hanumanji's blessing posture photo in the north direction.
The watch should not be taken as a gift.
Tika or Kumkum should be applied on the forehead.
On the evening of Amavasya cleaning outside the frame should be worshipped by making a swastika and bursting coconut and throwing it out.