Sri Mahamrityunjay Jaap, Puja & Hawan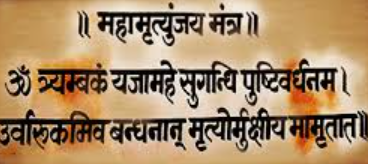 September 07, 2022 | pandit-purohit
Sri Mahamrityunjay Jaap, Puja & Hawan

If you want to remove yourself from fear of fear, disease free and premature death, then chant the 'Mahamrityunjaya Mantra', the beloved of Lord Shiva, every morning.
Many mantras are mentioned in the Puranas and scriptures of Hinduism. All these mantras are beneficial in one way or the other. But, out of all the mantras, there is also such a mantra that by chanting you can increase your life.
Why on your own, for whomever you will chant this mantra, his life will increase, he will become disease free. Not only this, his wealth and prestige will also increase. The chant we're referring about is known as the "Mahamrityunjaya Mantra." This is a powerful mantra from the Rudra chapter of Yajurveda.
There are many stories related to the power of this mantra. Let us tell you that this mantra is very dear to Mahadev, the God of gods. It is said that one who chants this mantra pleases Lord Shiva. Many people also believe that chanting of Mahamrityunjaya Mantra does not lead to death. But, this is a myth.
One gets salvation by chanting the Mahamrityunjaya Mantra. His death was not painful. Well, reciting this mantra has a lot of advantages. Let us tell you about them.
This mantra liberates fear
If you are afraid of something, then you must chant this mantra because it makes you fearless. You children should definitely have this mantra memorized. This will never scare them. It has been stated that this mantra should be sung 108 times each day, even in the Bhavishya Purana.
For good health
Even if your health is good, but you should chant this mantra every morning between 2 and 4. Obviously today's lifestyle does not allow this. In such a situation, after getting up comfortably in the morning, after bathing, wearing clean clothes, take Rudraksh garland (benefit of Rudraksh garland) and chant this mantra. This will keep your health fine. You can do this for someone else too. For this you have to take a vow of his name.
Money gain
If you are involved in property matters or you are facing financial crisis, then you must chant the Mahamrityunjaya Mantra. This will give you profit in business. Not only this, your stalled work will also be done. But, for this, you have to chant this mantra only after sitting near Shivling and worshiping it.
Sri Mahamrityunjay Jaap, Puja & Hawan