These Pictures Will Change Your Luck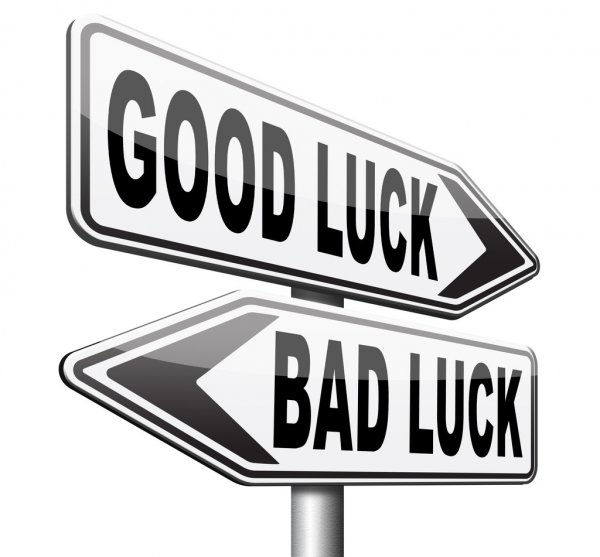 August 16, 2022 | astrology
These pictures will change your luck as pictures and colors have a profound effect on your mind and destiny. If you have placed negative pictures in the bedroom, kitchen, or guest room of your house, remove them immediately. The Puranas describe the use of
paintings, carvings, embellishments, beautiful figures, etc. for the mitigation of architectural defects in many places.
Raja Bhoj's Samrangan Sutradhar, Vishwakarma Prakash, Rajaballabh, Crafts Collection,
Vishwarmaryaya Crafts, Brihadvastu Mala, etc. are considered important texts of Vastu Shastra. These texts have a vivid description of the use of pictures for the mitigation of Vastu doshas. Let us know from
the best Vastu consultant in Delhi NCR where to put a kind of picture so that wealth,
prosperity, and prosperity will start raining in life.
Do not put these pictures:

Negative pictures include pictures of the Mahabharata war, picture of the Taj Mahal, picture of someone's tomb
or mausoleum, picture of thorny plants, sinking boat or ship, pictures of fountains, and wild animals, etc. If kept, remove it immediately.
Do not keep pictures or idols of monkey, snake, vulture, pigeon, tiger, crow, garuda, owl, bear, jackal, boar, etc. Shouldnt put pictures showing historical-mythological events. Do not place idols or pictures of God at different places in the house. They lead to loss rather than profit. By constantly looking at these pictures, only negative emotions develop, due to which good events in our life stop happening.
Never put or keep a picture of dead people of the family with Goddesses and Gods. If you want to put a picture of
your dead, then put their picture on the north wall in such a way that they face south. Secondly, set such a place that they do not appear in the house or going.
Your luck continues…………….
Do not forget the picture related to water which also has a mountain in the northeast angle. Let us now know where
to put a picture, so that with peace, prosperity, and prosperity in life, money starts raining.
Happy family photo: If there is a housewife in your house or there are ideological differences, then you should
bring such pictures from somewhere in which there is a joint family laughing and smiling. Bring it and put it in your guest room, where everyone's eyes will keep going. See the magic of this picture in just a few days.
Put a picture of your family in a happy posture: If you do not want to put pictures of others, then put a picture of
your own family members in a happy posture in the corner of the southwest direction. It should have all the family members and their faces should be in a happy posture.
Picture for love in husband and wife:
* If there is tension between husband and wife or due to some reason the love relationshipis not being
established, then you can put a beautiful picture of Radha-Krishna in your bedroom(In a poster form).
* If you cannot put a picture of Radha-Krishna, then you can put a beautiful picture of a
pair of swans.
* Apart from this, pictures of Himalaya, conch, or flute can also be applied. Keep in mind, put a picture of any
one of the above.
* If the bedroom is in a fire zone, then a picture of the calm sea should be
placed on the east-central wall.
* Do not forget to put a picture related to water inside the bedroom, because the picture of water
points towards the husband and wife and 'she'.
For prosperity or immense wealth:
* If you aspire for immense wealth and prosperity, then put a big picture of a goose in the
guest room in the house.
Put a small picture of a pile of money in some corner somewhere.
Place a picture of Lakshmi or Kubera can also be placed on the north wall of the house.
It is believed that by constantly being happy and imagining wealth, all the paths of wealth are opened. You dream of becoming rich.
To progress in life:
* Find a picture of 7 horses running at the beach in the house. East direction is considered auspicious for putting a picture of a horse.
* If you do not want to put a picture of horses, you can also put pictures of floating fish.
* The picture of horses is often put on business institutions and offices, so whenever putting a picture of
horses in the house, ask it only by asking an expert. He will give you the right picture and the right knowledge about the right place. This can only be done by looking at your house.
To increase confidence and morale: The guest room should have a picture of a mountain or a flying bird
behind the head of the house. Such pictures add confidence and morale.
For peace in life:
* If you want peace in life and want to eradicate stress and anxiety, then bring a beautiful and big
picture of Lord Buddha or Mahavir Swami meditating from anywhere and place it in such a place from
where You can easily see. Surely your mind will start to calm down.
* If you do not want to put a picture of Buddha and Mahavira, then you can contact a Vastu Shastri and take
the advice on other pictures. However, it is said that if someone's mind is disturbed, then in the northeast of
the house, a picture of such heron should be placed, which is meditative.
* There is a lack of mental peace by applying a picture of a rising wave in the sea. This also adversely affects the relationship between husband and wife.
Toilet:
* If your toilet is accidentally built in the northeast, then it becomes a cause of great loss and unrest. As first aid, put a picture of a lion hunting outside.
Grain stores will be full:
* Put pictures of beautiful fruits and vegetables above the kitchen stand in the kitchen. Also, if you put a picture of Annapurna Mata, then the barkat will remain in the house
In the reading room:
* If the child does not feel like studying, then in the reading room, put a picture of mother Saraswati,
Ved Vyas, or a child reading.
* The child's face should be on the north side of the house and the pictures
should also be on the north wall.
* Also, put a picture of a green parrot which will immediately make the child feel like reading.
* Place auspicious pictures of greenery, parrots, or birds chirping on the north wall of the house. This will increase the concentration of all the members of the household.
* Apart from this, pictures of a peacock, veena, pen, book, swan, or fish can also be placed. Keep in mind, put a picture of any one of the above.
* Total architects also recommend planting jumping fish, dolphins, or pairs of fish.
* According to Vastu Science, it is auspicious to have the kitchen in an igneous angle. If this is not the case,
it will adversely affect the health of the people living in the home, especially women. There is also a loss of food and money.
If you want children then:
* Such couples who wish to have children, put a picture of Krishna's child form in their bedroom.
* If you do not want to put the picture of Shri Krishna in child form, then you can also put a picture of a
beautiful child smiling. However, if we put a picture of Shri Krishna's childhood, it will have two advantages. The first is that children will get happiness and the second is that children
will have the same quality as Shri Krishna.
Hanumanji picture:
* Put a red-colored picture of Hanumanji on the south wall of the house. This has two benefits. The first is that if
your Mars is inauspicious then it will be auspicious and the second is that there will be no fear in your mind. Mars will bring prosperity in life and you will be away from all kinds of crises. You will get the blessings of Hanumanji, as well as the health of the whole family will be good.
Door:
* Put a picture of Ganesha outwards above the door of the house. Write auspiciousness and benefits to the
right and left and put a doorway on the door with balloons, carvings, or beautiful pictures.
* Keep in mind, never put a picture of any of your guru or any other goddess or
deity outside the door. According to Vastu, it is not appropriate. Only Ganesha's idol or his picture can be placed.